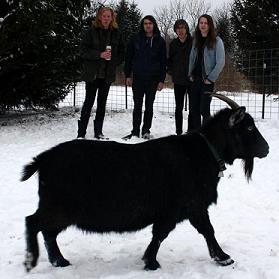 $

10.00
KW-007:
"A true heavy metal band" from Rochester, NY, Rational Animals have exceeded even our overly-generous expectations with their debut LP, Bock Rock Parade.
The band made a name for itself on its first two 7"s with its modern stylings on late-era Black Flag and general Greg Ginn-worship, but it's clear that the band has come a long way from that point. Incorporating a wide variety of newer influences into its already atypical hardcore blueprint, the band has developed and progressed its sound into something absolutely fresh and essential.
This is hands down one of our favorite records we've released and, after so many delays, it's insane that it's out!